In January 2013 we gathered at
Flatwater Restaurant
to discuss
The Art of Fielding
by Chad Harbach.
We used the pass-the-hat discussion method (sorry, Alissa) because I have an irrational fear of leading our discussions. Which leads me to an excellent tangent: It's a damn good thing I decided at the last minute not to be an English teacher.
We reached two conclusions.
1. The general consensus was that we liked it. We missed The Feelings after a span of non-fiction in the second half of 2012 (the year of the genre), and this book absolutely delivered The Feelings of every flavor, color, and orientation. Bonus points for extremely awkward oral.
I made this fancy word cloud!
2. This book was more than a little batshit at times. There was so. much stress. on these people with their human limitations. And with stress comes the inevitable batshit. As evidence, following is the only note I took regarding our discussion.
Last night on SYTYCD Mary Murphy, in commenting on Fik-Shun's performance, paraphrased a quote by Mark Twain.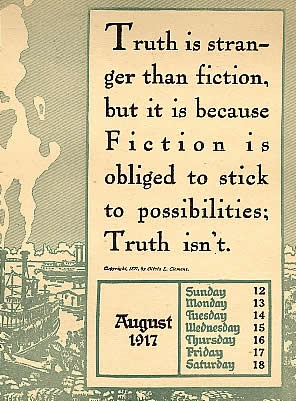 This has me thinking about the particular brand of crazy that we saw in The Art of Fielding and how very meta it is. The ends didn't tie up sweetly. That scene with the middle-of-the-night body-dumping. The relationships. Henry's madness. These things evoke real feelings of confusion and anxiety and madness that we all have trouble making sense of IRL. And it also feels like one of those stories that would end with, "You know it's real because you couldn't make that shit up."
Well played, Harbach.